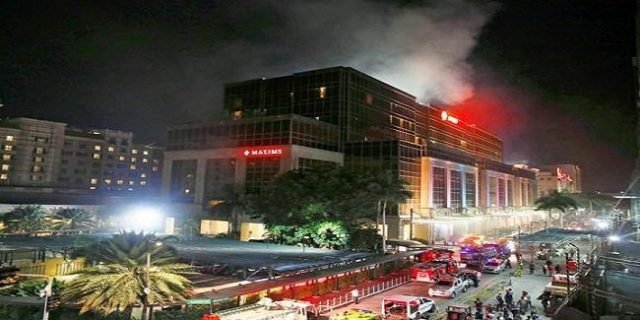 The Philippine gaming regulator has suspended casino operations at world manila casino resorts until company's liability for the attack on June 2 that killed 37 staff members and guests.
The chairman of Philippine Amusement and Gaming Corporation (PAGCOR) Andrea Domingo said that a decision regarding this suspension is served to the chies operating officer of world casino resorts manila.
The suspension will remain until the casino rectifies all its security lapses and deficiencies.
Kingson Sian is the chief executive officer of the resorts. This resort is a part of Travellers International Hotel Group, which was opened back in 2009. This is the first integerated casino resort of the country.
The casino resort is located near Manila's Ninoy Aquino International Airport Terminal 3. According to the chairman of the Philippine gaming authority, a decision to suspend the casino resort took place after a board meeting on Friday.
According to the statement released after the board meeting, the suspension of the casino resort will remain until it rectifies all its security lapses because the attack not only caused precious human lives and damaged properties but it also took Philippine gaming, tourism and hospitality industry to a bad light.
You know that around midnight of June 2, a gunman entered to the casino resort and opened fire on visitors. He set fire gaming tables and machines using gasoline. According to the police, at least 37 people including many foreigners were dead after this incident took place at the resort.
After setting fire to the casino's properties, the gunman burned himself to death inside a hotel rom. He was later identified as Jessie Carlos, 43, a gabling addict. He was a tax specialist who had been barred by PAGCOR from entering to the casinos after accumulating substantial debts.
Now after this incident, there may be some changes in gambling rules of the country.