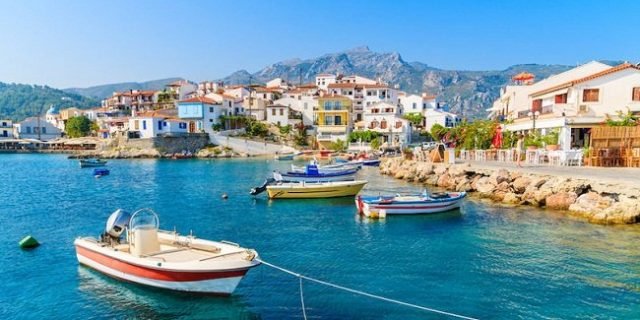 According to the media reports, Cyprus is ready to have Europe's largest casino place. The officials of the country signed a deal on Monday regarding the fact.
The report says that the government of Cyprus has agreed in terms to back the upcoming casino in the country. The Casino will be made by a consortium of the U.S.'s Hard Rock, Hong Kong-based Melco International, and a local firm CNS group. The Casino would be located in coastal town of Limassol.
The report says that the proposed casino will feature 136 gambling tables and 1,200 gambling slot machines. The adjoining luxury hotel will feature 500 rooms in it. There will be a health spa and 1,500-seat concert hall available at the hotel.
According to the Cyprus' energy minister Mr. Yiorgos Lakkotrypis this upcoming casino resort would be worth 500 million euros. The casino will create 4000 new jobs during construction and another 4,000 jobs will be created after the project gets completed.
It means the casino will not just generate a handsome amount of money as tax for the government of Cyprus but it will also create thousands of jobs to local people. The government was looking for this kind of proposal said minister of tourism.
Lakkotrypis further said that "this alone project will attract more than 300,000 additional tourists each year and they will add value to the country's economy". The casino will be largest European casino.
Meanwhile at the signing ceremony of this moment the president of Melco resort entertainment division Andy Choy said that the resort is expected to be built by 2020.
Choy said that the interim casino and four other smaller casinos in the country will start operating early next year. Tourism is one of the key factors of Cyprus economy and it contributes over 20 percent to country's economy.