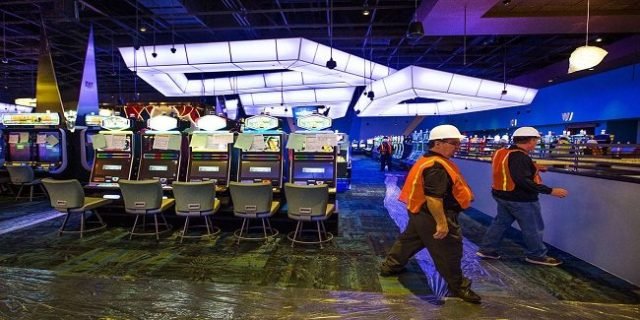 Tohono casino in Glendale will now operate as a full-fledged casino and slot gaming after an announcement made by Governor Doug Ducey.
The office of Gov. Doug Ducey made an announcement regarding Arizona tribe's casino in the Phoenix suburb of Glendale to operate full-fledged casino.
Desert Diamond Casino West Valley casino was opened last year as a Class 2 operation but many congress members and several tribes of the state have gone to the court to try to block the casino, because they want a class 3 gaming certification for the casino, which would allow the casino to bring slot machines, blackjack games and many other table games to its gaming floor.
However the state not only granted a class 2 certificate to the Glendale casino but it also blocked the tribe's request of a liquor license.
That's why the state is making an amendment to the bill which is known as "gives them what they have asked for".
Kirk Adams, the chief of staff of governor Doug Ducey told reporters that " I think it is done now', and the state was in negotiations with the Tohono O'odham on terms of the deal since early in the year.
As per the details the new gaming bill will allow legal casino gaming in Phoenix area and in tribal lands that existed before February 2003 only.
The agreement will formally block new casinos in phoenix area, but will allow more casino and poker tables to existing casinos.
After this new development a statement issued by The Tohono O'odham Nation, which said that it is ready t proposed the changes suggested and made by state officials. It would fix everything with Glendale casino and will say no to more casinos in metro Phoenix.