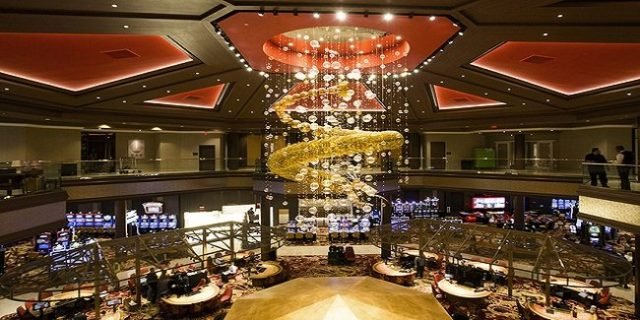 Las Vegas based Lucky Dragon hotel & casino is set to open for public on December 3, 2016. The casino would be one of the most lucrative places in Vegas City, where people will have a chance to witness 1¼-ton glass dragon sculpture.
Casino officials confirmed the news that opening ceremony of 200 room Asian themed casino-hotel will be at 8 p.m. Saturday on December 3.
According to the officials of the company many celebrities will be at the grand opening of the casino-hotel.
The 27,500-square-foot casino property will feature 37 table games, at least 300 slot machines, a Chinese (Asian) theme restaurant and high end casino floor.
A massive dragon sculpture of 1¼-ton glass is also being installed in the casino to wish good luck to players visiting the casino.
Dave Jacob, the chief operating officer of Lucky Dragon casino hotel mentioned in his statement that it's a complete unique property not only in Vegas but in the world.
Mr. Jacob said this property of ours will welcome players from around the world. We will provide good fortune and warm hospitality to anyone visiting to our casino-hotel for either playing casino or to stay, he said.
The official of the casino are expecting that most of the business to the casino will be from emerging economies of Asia like china and India.
Meanwhile the owner of the casino Mr. Andrew Fonfa said we would love to accept players and visitors from across the world and from California, although a direct flight in between Beijing to Las Vegas is on the card one day before grand opening of the casino.
The design of the casino is made by Czech Republic's Preciosa Lighting and it has five restaurants including Asian themed restaurants.
Playing online casino in United States is very easy these days when you have access to top 10 US casino sites, please take a look before choosing a perfect online slot website for yourself.