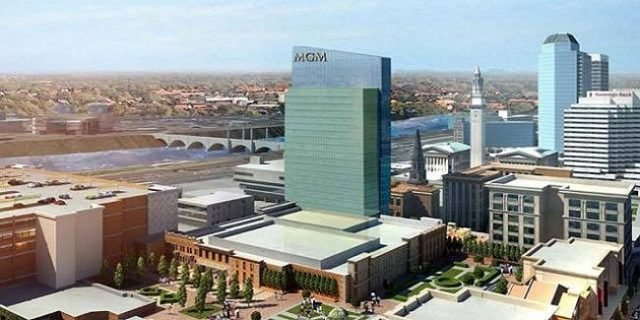 MGM Resorts International has asked Foxwoods and Mohegan Sun to release their economic data.
MGM has developed Springfield casino and hence asking necessary information from these two casinos of the state that are looking to open their third casino jointly anywhere in the region of East Windsor and Windsor Locks.
Alan Feldman, executive president of MGM said that the decision of opening a third casino in the region is very pivotal and so "has a right to know about the economic analysis outcomes of these two casinos".
Mr. Feldman believes that communities should not be kept in dark and people have a right to know what exactly is going.
Earlier on Friday a joint statement from venture of the Mashantucket Pequots and Mohegans was released which said that they would only consider two areas for the project and they would be in between East Windsor and Windsor Locks.
The report said that three areas like East Hartford, Hartford and South Windsor are eliminated from the plan and that will not be discussed.

Making a statement spokesman of MMCT (a joint venture of Foxwoods and Mohegan Sun) Mr. Andrew Doba said that we have discussed many things like what effect the site will have on the project, what are existing business in these region or how would that be beneficial to attract revenue in Connecticut.
Doba said MGM is playing games and trying to distract people from important things. If MGM wins Connecticut will lose, he added. If we win, we will create jobs and generate much needed revenue for the state, he further said.
MGM is opposing the third casino of the state and mainly in Hartford-area because it is developing $950 Million Springfield Casino and third casino would make an impact on its project.
Springfield casino is expected to be opened in 2018. In court, MGM says that "rules have not been followed to distribute license for third casino in the state and the project should only be at a tribal land'.