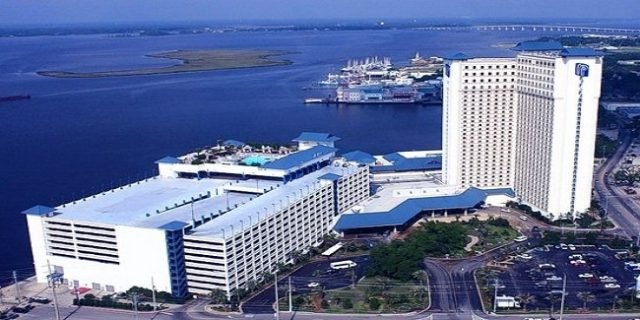 Mississippi Coast casinos have done a great job in the year 2016. The casinos operating in the region has generated extra revenue than expected.
Mississippi Casinos have made $1.2 Billion of revenue in the year 2016 for the first time since 2008.
Making a statement regarding this Mr. Duncan McKenzie, the general manager of IP Casino has said that "we have got everything for visitor here in this region". He said that we have the minor-league baseball team now and many other family attractions.
Mr. McKenzie added that we have got everything that a family might need and that's why we are investing more money on our project here in Mississippi. I certainly believe that more promotions will bring more revenue, he said.
Whereas the general manager of Harrah's Gulf Coast Mr. Jonathan Jones said that investment in community means success among casino properties.
There are currently 12 casinos are being operated in Mississippi Gulf Coast and mentioning to this Mr. Jones added that "as we have 12 well operational casinos in the region, we have things for family or individuals".


He further said that visitors and families around here can do whatever they want, because we have so many things to offer them.
You shouldn't forget that Harrah's is developing a new casino with the Blind Tiger restaurant and it is expected to be completed in early 2017.
Meanwhile Gary Stewart of Baton Rouge stated that people can do a lot of things here in the coast region.
Casinos under operation in Mississippi Coast are Harrah's, Hard Rock hotel, Hollywood casino-resort, IP casino-resort and spa, island view casino, Palace casino-resort, treasure bay casino, Golden Nugget casino-Hotel, and secret Pearl Casino.
Make sure to check out best of the United States real money casino websites before making your sign-up account at any internet casino sites.