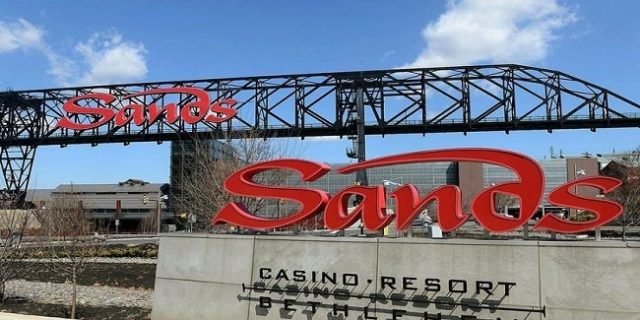 Sands Casino resort in Bethlehem has a potential buyer. According to an e-mail sent by its president Mr. Mark Juliano to employees the casino has got a potential buyer who is interested in buying this property.
Juliano said in a note that we have been told that Sands Bethlehem has a potential buyer. According to the note the sale is "not yet finalized" and much work is needed to finalize any such deal.
Confirming the news the, Mayor of Bethlehem Mr. Robert Donchez said that Juliano had told me that it is going to be happen.
However, the e-mail of Juliano did not mention any buyer name. Las Vegas Sands is the parent company of this particular Casino-resort.
Meanwhile, Ron Reese, the spokesman of the Las Vegas sands said that "the company does not has any announcement to made" and we regularly receive potential interest in various assets.


This latest news regarding selling of Bethlehem casino Resort comes after four months of Juliano's announcement to invest $90 Million in to the casino. That expansion plan would have been included restaurants, more slot machines and table games to the casino.
According to that development plan, the casino would have created largest gaming floor in the state and more slot and table games to the casino.
Sands Bethlehem is one of the most lucrative and state of art casino property outside Las Vegas.
Sands have over 2,500 employees and it attracts over 9 Million visitors a year. The Hotel features 300 rooms. It has an outlet mall and a concert venue,
The sands corporation is one of the five casinos currently working in Pennsylvania. The Casino was opened back in 2009 and it has got operational license for table gaming in 2010.
Top10casinoreviews.com provides latest casino news of around the world and of United States.