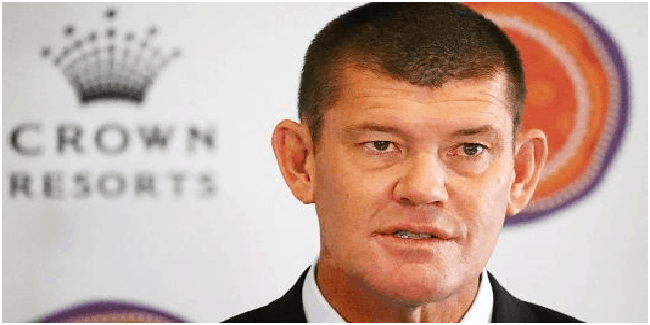 Crown's Chairman Billionaire James Packer said that he is "deeply concerned" regarding his casino staff detention in china.
James Packer is the owner of the Australian Crown Resorts, of which 18 employees were detained by Chinese police on last Thursday for doing suspected gambling advertising in mainland china.
Out of those eighteen employees being held in china of crown casino, three were among top professionals of the casino including Jason O'Connor, who is the General Manager of the casino for International and VIP players't the resort.
James Packer, the main owner of the casino who owns 53 percept share of this Australian listed company said in a statement that 'I am concerned about the welfare of those crowns casino employees detained" and I am respectful that these investigations will take place in another country will not be moderated.
Meanwhile in an announcement made by Chinese Foreign ministry declares on Monday that the entire Australian national are detained by Shanghai police under gambling charges on October 14, while other national people employees and staff were not mentioned n the details.
It is a crime to advertise gambling in main land china, although many foreign companies have tried before to attract high roller players from the country.
Anything like gambling offer to Chinese people is wrong and is a subject to matter of a jurisdiction in mainland china. It can be problematic if found in china.
Not to forget that last year Chinese police arrested Thirteen South Korean casino managers for offering free travel, sexual services and for free hotels.
Crown shares were down by 14 percent on Monday, when market received the news. This is their largest decline in one day. Not just crown but rival Star entertainment shares also declined by 6 percent.
Australian Prime Minister Malcolm Turnbull is also concerned about the detention and said that we always provide consular support to Australian people.