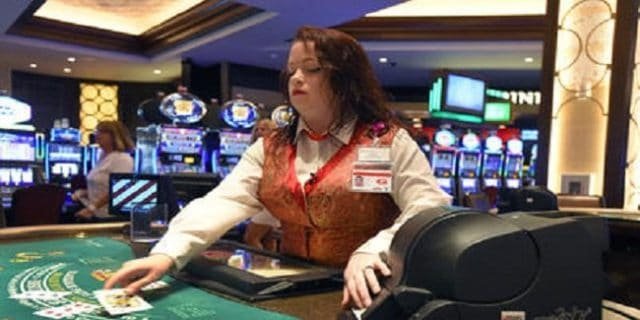 Maryland casinos have generated huge casino revenue in the last month of the year 2016. State's Casino did well at the end of the year and especially after the grand opening of MGM National Harbor.
Maryland's casinos received an amount of $133 Million as their combined revenue in the month of December. Casinos like MGM national harbor along with Horseshoe Casino Baltimore proved their existence.
Statement released by Maryland Lottery and Gaming states that Horseshoe Casino Baltimore generated an amount of $29,749,282 from its slot machines and table games.
This is up by 9.1 percent or $2,485,682 in December 2016 than December 2015. The casino currently operates 2,202 slot machines and 179 table games.
According to the data released by gaming authority MGM National Harbor generated $41.9 million in revenue from its slot machines and table games, in just 23 full days of operation. The casino was opened on December 8, 2016.
Another casino of the state known as Hollywood Casino Perryville generated an amount of $6,094,963 from its gaming tables and slot machines. The revenue of the casino is decreased by 3.9 percent or $244,861 than December 2015.
Casino at Ocean Downs generated $4,117,633, which is up by 6.1 percent or $238,272 from its previous result. The casino features 800 slot machines and does not support table game facility.
Maryland Live Casino revenue was decreased by $6,152,008, or 11.4%, from December 2015. The casino generated $48,032,057 from their slot machines (3,906 slot machines) and 209 table games.
This current downfall in Maryland Live can be because of the sixth casino of the state i.e. MGM, which is nearby Washington and it could have attracted many players and visitors of Maryland Live.
Above result indicates that MGM National has created history among all. Maryland's casinos total revenue crossed to $100 Million Mark in May 2016 and then it was ($104.5 Million), but now it has crossed that mark as well and surged to $133.5 Million, which seems to be great.
Rocky Gap Casino gained 1.1 percent from its previous result and generated $3,549,744 in December 2016. The casino has 662 slot machines and 17 table games.